Are you looking for the best email marketing tool? GetResponse is one of the most popular solutions out there. But how does it compare to other products? We're here to answer that question with our GetResponse review 2023. In this article, we'll take a look at what makes GetResponse stand out from its competitors and whether it's worth investing in.
GetResponse has been around since 1998, giving them plenty of time to refine their product and stay on top of industry trends. They offer an impressive feature set including automation, tracking & analytics, A/B testing and more. Plus, they boast an intuitive user interface so even beginners can get up and running quickly.
But is all this enough to make GetResponse the best choice for your business? Read on to find out! Our comprehensive review will provide you with everything you need to know about GetResponse before making a decision.
Overview Of Getresponse Email Marketing Software
Have you ever been so fed up with email marketing that you just want to chuck your laptop out the window? Well, fear no more! GetResponse is here to save the day! As one of the most reliable and comprehensive email marketing software platforms available today, it has all you need for successful campaigns.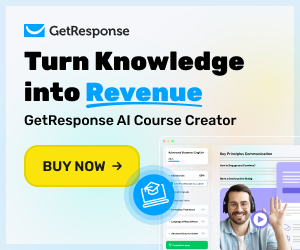 From its powerful landing page builder and intuitive email templates to its automated workflow tools and marketing automation capabilities – GetResponse can help take your business to a whole new level. It's time to make email marketing easy again with this top-of-the-line email marketing platform.
With GetResponse, you'll be able to create effective campaigns in minutes and start reaching your target audience right away. Plus, its advanced analytics will allow you to track results and optimize future campaigns quickly. Now that we've got an overview of what GetResponse offers, let's delve into some of its key features…
Key Features Of Getresponse
GetResponse is an all-inclusive email marketing platform that offers a variety of powerful features to help you maximize the success and efficiency of your campaigns. It has an intuitive interface with drag-and-drop functionality, making it easy to create beautiful emails quickly. Here are some of its key features:
Email Creator: GetResponse's email creator provides prebuilt templates that can be customized using their drag-and-drop editor. You can also personalize the content for each contact in order to make sure they receive relevant messages based on their interests or behavior.
Automation Workflows: With GetResponse's automation workflows, you can set up automated triggers so that contacts will receive specific emails at predetermined times. This allows you to send personalized follow ups without having to manually do them yourself.
Advanced Features: GetResponse offers advanced features such as A/B testing, list segmentation, bounce management, analytics tracking and more. These tools will help you measure the effectiveness of your campaigns and optimize them for higher engagement rates.
Powerful Features: The platform also includes powerful features like web forms, landing pages, surveys and polls which allow you to capture new leads and gain insights into customer preferences and behaviors.
From basic email creation to complex automation workflows, GetResponse has everything you need to get started with email marketing. With these powerful features at your fingertips, you'll have no problem creating successful campaigns that lead to high conversion rates and ROI's. As we move forward in our evaluation of GetResponse's main components, let us take a closer look at how this comprehensive tool can benefit small businesses looking for an edge in the digital space.

Evaluation Of Getresponse's Main Components
Now that we've looked at the key features of GetResponse, let's evaluate its main components. Email marketers will find a lot to love in the powerful email builder and unlimited automation builder. The contact management features are also very efficient; they make it easy to segment contacts according to their interests or purchase history.
The email newsletter feature is another great addition to this platform since users can easily create attractive emails with images, videos and other multimedia items. Additionally, its drag-and-drop editor makes creating newsletters easier than ever before.
Finally, the Email Analytics feature allows users to track open rates, click-through rate and other metrics so that they can measure the success of their campaigns. Without a doubt, these tools together help email marketers optimize their campaigns for higher ROI.
So what does all this mean? It means that GetResponse offers an impressive set of features which allow marketers to effectively engage prospects and customers through automated marketing processes – from crafting emails to tracking results – all within one comprehensive platform.
With such a comprehensive set of tools, GetResponse could be just what you need if you're looking for an effective email marketing app! Ready to move on? Let's take a look into how GetResponse's email automation works next.
How Does Getresponse Email Automation Work?
According to recent statistics, over 87% of marketers actively use email automation in their strategies. GetResponse is no different and offers a comprehensive email automation platform that makes it easy to set up automated workflows within minutes.
The Automation Builder is the core building block for setting up automations with GetResponse. It features an intuitive interface with drag-and-drop editors which make creating and editing automations easier than ever.
You can also use the powerful Automation Editors feature to customize each step of your workflow, so you always have complete control over your campaigns. Furthermore, the Automation Features section includes tools like personalization tokens that help you tailor messages for specific audiences or customer segments.
In addition to its automation capabilities, GetResponse's Email Editor provides access to a wide range of templates designed specifically for email marketing services as well as extensive content blocks for quickly adding visuals or text into emails without having to build them from scratch. With this toolkit at your disposal, you can create sophisticated emails easily and start executing your email marketing strategy faster than ever before.
Benefits Of Using Getresponse Automation Workflows
Getresponse offers a wide range of features for its users, especially in terms of marketing automation. With Getresponse's email marketing campaigns and advanced automation tools, businesses can easily create automated emails with contact tagging and webinar funnels. It also provides sophisticated automation capabilities like automatic follow-up sequences or split testing to maximize the efficiency of your campaigns.
Using these powerful automation workflows, you can quickly design targeted emails that are highly effective in engaging customers and driving conversions. The platform even comes with an intuitive drag-and-drop builder to customize your messages according to different audiences. This makes it easier than ever to create highly personalized emails without any coding knowledge required.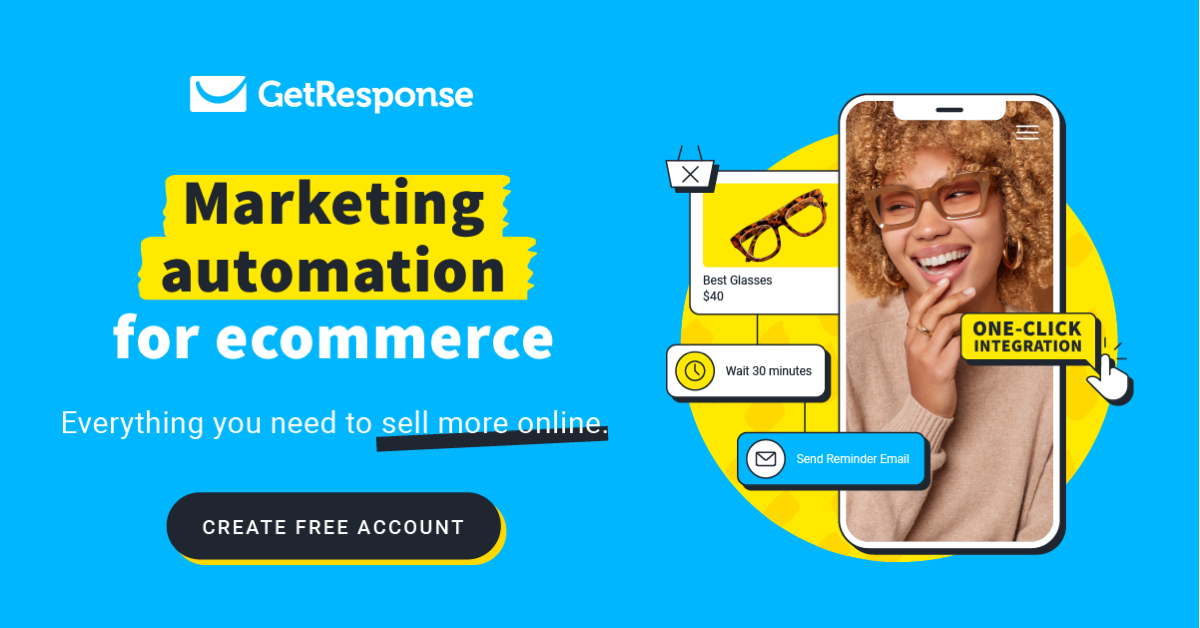 Overall, Getresponse is one of the best platforms available when it comes to automating your email marketing efforts. Its user-friendly interface and robust suite of features make it suitable for businesses of all sizes – from small startups to large enterprises. As such, it's no surprise that so many companies have chosen Getresponse as their go-to tool for managing their digital campaigns. Transitioning seamlessly into the next section, let's look at what is the funnel builder and how does it help?
What Is The Funnel Builder And How Does It Help?
GetResponse's funnel builder is an incredibly powerful tool for marketing automation and digital sales. It allows users to build conversion funnels, customize landing pages, send unlimited emails, create sales funnels, add cart abandonment emails, and use a powerful email marketing tool with segmentation options.
The Funnel Builder helps you quickly set up automated campaigns that convert leads into customers with ease. All it takes is a few clicks to get started building your own customised funnel from scratch or by using one of the pre-built templates available in GetResponse. You can then personalize the look and feel of your campaign pages and adjust settings such as timing rules, triggered messages and more.
Moreover, the Funnel Builder is extremely user friendly and requires no coding knowledge at all – so anyone can make use of this powerful tool to grow their business online without any troubles! With the ability to track results in real time, understand what works best for conversions and continually optimize campaigns accordingly, the Funnel Builder offers businesses an invaluable resource for optimizing their digital presence.

Advantages Of Using Getresponse Website Builder
With GetResponse, you can take advantage of a range of powerful features. It offers an email message creator, webinar feature, landing page creator, form builder and sign up forms. You also have the option to split test emails and send up to 300 emails per day.
The website building tools are easy to use and allow you to quickly create beautiful websites with no coding knowledge required. Plus, the drag-and-drop editor makes it easy to customize pages while adding videos and images without any technical skills needed. The templates are modern and responsive so they will look great on all devices.
GetResponse is an excellent tool for businesses looking for comprehensive marketing solutions in one place. With everything from lead capture forms to automated campaigns available at your fingertips, it's a great choice for businesses seeking higher ROI from their online activities. Now let's explore the webinar feature which allows users to conduct live meetings or training sessions with customers or employees.
Exploring The Webinar Feature
GetResponse's webinar feature allows you to host video conferences with up to 500 attendees and schedule unlimited events. The platform offers tracking options, allowing you to monitor attendance rates, click through rates, conversion rate, and even the number of questions asked by participants. You can also create email autoresponders and customize templates for your audience.
The webinar feature is a great way to reach more people who are interested in what you have to offer. However, it doesn't come without its drawbacks – such as no live chat support and limited customization options available on the platform. Additionally, if you want access to additional features like conversion tools, then you will need to pay extra money for them.
Overall, GetResponse provides an excellent tool for hosting webinars that comes with comprehensive tracking options so you can measure performance metrics over time. Despite some drawbacks such as lack of live chat support or limited customizations options available on the platform, it still makes a powerful choice when considering online marketing solutions. From here we now look at the pros and cons of their landing page builder feature.
Pros And Cons Of The Landing Page Builder
The landing page builder offered by GetResponse is a powerful tool that allows users to create stunning and highly-converting pages quickly. It can be a great asset for businesses who need to easily set up their online presence. But it's important to understand the pros and cons of using the GetResponse Landing Page Builder before diving in head first:
Pros

Powerful range of features, including signup forms, conversion funnel feature, export option, drag and drop email creator, and more.
Wide array of templates – ranging from simple to complex designs – making it easier for users to customize their own unique look.
User-friendly interface with drag-and-drop functionality that makes creating beautiful pages a breeze.
Affordable pricing plans with options for all budgets.

Cons
Limited customization options compared to other landing page builders on the market.
No A/B testing capabilities or analytics tracking tools available at this time.
Overall, the GetResponse Landing Page Builder is an effective way to build attractive webpages without having any coding experience. However, its features are somewhat limited when compared to similar products on the market so it may not be ideal for advanced users looking for more customization options or robust analytics tracking capabilities. With this in mind, let's take a closer look at the customer support options offered by GetResponse next.

Customer Support Options Offered By Getresponse
Getresponse offers a variety of customer support options that make it easy to understand the features and use them effectively. It's possible to contact their team via email, telephone, or live chat. They also have helpful online tutorials and an extensive knowledge base so users can get quick answers to questions they may have.
When building out your contact list or email list, Getresponse allows you to easily import contacts into their system from external sources such as CSV files, mail clients like Outlook, Google Contacts etc., or other Customer Relationship Management (CRM) software platforms. This makes managing multiple email addresses and databases much easier than before.
For those wanting more advanced features, Getresponse provides a range of content blocks – pre-made templates for emails that are optimized for mobile devices – plus tools for A/B testing and segmenting customers based on past interactions with the website. Additionally, there's a set of unique chat features which allow you to respond quickly to any queries sent by customers in real time.
With these great support options available at hand, using Getresponse becomes even smoother and more intuitive. Moving forward we'll take a look at some cost considerations when using this platform.
Cost Considerations For Using Getresponse
When it comes to cost considerations for using GetResponse, there are a few different things to consider. The pricing plans vary depending on the number of contacts you have and the features you need. There is a FREE basic plan with up to 500 subscribers and access to minimal features. However, if your business needs more sophisticated automation or an ecommerce platform, then one of the higher-tier plans may be necessary.
There are 4 Getresponse plans:
Note: Each Paid Plan Starts with 1,000 subscribers and goes up in price from there.
FREE – Up to 500 contacts
EMAIL MARKETING – starting at $15.58 monthly for up to 1,000 customers.
MARKETING AUTOMATION- starting at $48.38 monthly for up to 1,000 customers.
ECOMMERCE MARKETING- starting at $97.58 monthly for lists up to 1,000
Significant discounts are available if you pay in advance for 12 or 24 months of service (18% and 30% respectively).
Pros And Cons Summary For Getresponse
GetResponse has many pros that make it a great choice for businesses looking to create digital campaigns. It offers unlimited landing pages, eCommerce marketing capabilities, list hygiene features, advanced segmentation options and more. With GetResponse you can easily build contact bases, design sophisticated marketing campaigns and track responses in real-time. The platform also provides powerful analytics tools to help you optimize your strategy.
Related Articles: "Clickfunnels VS Getresponse"!
On the downside, some users may find the learning curve a bit steep with GetResponse. Additionally, while their customer service is helpful they don't offer 24/7 support which could be inconvenient at times. Also, while there are plenty of automation features available on GetResponse they aren't as comprehensive as other platforms such as MailChimp or ActiveCampaign. Lastly, some of the tools offered by GetResponse are limited when compared to competitors in terms of pricing plans and usability options.
Related Article: GoHighLevel SaaS Model
Overall GetResponse offers an impressive range of features that can help businesses reach new heights digitally but should consider all these factors before making their decision about utilizing this tool for their needs. This brings us to our final thoughts on whether to use getresponse or not…
Final Thoughts On Whether To Use Getresponse Or Not
Overall, GetResponse is a great email marketing platform that can be used for any size business. With features like transactional emails, subject lines and SMS marketing capabilities, it has the potential to help businesses take their campaigns to the next level. Plus, customers have control over contact preferences and even access a mobile version of the software. The addition of promo codes and enterprise-level support make this tool an attractive option.
Here are three key reasons why you should consider using Getresponse:
1. Transactional emails – GetResponse allows users to send automated follow-up emails based on customer actions or behavior, making it easier for them to stay engaged with prospects and customers.
2. Subject lines – With its advanced personalization options, GetResponse makes creating effective subject lines easy and efficient.
3. Webinar Interface – Getresponse provides an amazing webinar platform.

Using GetResponse as your go-to email marketing solution could save you both time and money while giving you all the tools you need to run successful campaigns. However, before settling on this particular tool, it's important to weigh up other alternatives in order to find one that best fits your needs and budget.
Alternatives To Get Response Email Marketing Software
When it comes to email marketing, Getresponse is a popular choice. But there are alternatives that may be better suited for certain types of businesses or users. MailChimp offers great deliverability rates and contact scoring tools, as well as manual import capabilities for contacts not already in their system.
They also offer plain text emails and simple automation options with stock photos and suppression lists available for use. Constant Contact provides powerful template design along with personalized customer service support by phone or chat. It's one of the most user-friendly platforms out there with plenty of customization options allowing you to create campaigns from scratch or use pre-made templates.
Plus they have an app store to extend the features even further. Overall, Get Response is a good option but depending on your needs, one of these other services might be more suitable for your business. Moving forward, let's take a look at some frequently asked questions about getting started with Get Response.
How To Get Started With Getresponse
With a wide range of features, Getresponse has become one of the most popular email marketing software options in 2023. According to statistics, over 2 million businesses have used this tool since its launch in 2011. Its core features such as perfect timing and sales tracking make it an attractive option for business owners who are looking for a comprehensive yet cost-effective solution.
So what questions should you ask yourself when considering whether or not GetResponse is right for you? First off, compare it with other tools like Constant Contact.
While both offer similar services, each platform has different capabilities that could be more suitable for your particular needs. Secondly, review the complete list of features offered by both platforms – consider which ones will benefit your project the most and if there any additional costs associated with them. Lastly, think about how easy it would be to use the software from day to day – look at user reviews and tutorials online so that you can get a better idea of how intuitive it is to navigate around the system.
By weighing up these factors carefully before signing up for either service, you'll hopefully make the best decision for your business in terms of cost and functionality. Taking into account all available information on Getresponse should ensure that you find an appropriate solution tailored exactly to your requirements.
Conclusion
It's time to find out if GetResponse is the best tool for your needs in 2023. After looking into what it has to offer, I'm confident that you'll be able to make an informed decision.
First up, let's look at whether or not GetResponse offers a free trial. Yes! You can try out their services with no commitment and see how they work for you before committing financially. This gives users the opportunity to get familiar with the software and its features without having to worry about wasting money on something unsuitable.
Next, I looked into how user friendly GetResponse is – and the good news is that it really does live up to expectations. The interface is simple enough for anyone of any skill level to use, allowing even those new to email marketing tools feel comfortable getting started quickly. Plus there are plenty of resources available online should you need additional help along the way.
Finally, when it comes down to security, GetResponse ticks all the boxes here too. With measures such as SSL encryption and two-step verification processes in place, users can have peace of mind knowing their data is kept safe while using this platform. And if you're happy paying annually rather than monthly? Then you could save yourself some money thanks to their discounts too!
All things considered, GetResponse looks like one of the top choices around right now – so why not give them a go today and see how they work for you?
Frequently Asked Questions
Is GetResponse good for beginners?
GetResponse is great for beginners! It's an easy-to-use platform for creating compelling, high-converting newsletters and automated funnels that not only make the process of sending emails simpler but also result in more conversions. With GetResponse, you can quickly design stunning emails with personalized content that will capture your audience's attention and help build stronger relationships.
Is GetResponse good for email marketing?
GetResponse is an extremely dependable email marketing service that allows small and medium-sized businesses (SMBs) to automate several of their marketing endeavors at a very attractive price point. Plus, it has numerous third-party integrations that make it even more appealing.
Can I use GetResponse to build a website?
Ready to have your website up and running in less than 15 minutes? All you need is GetResponse Website Builder. Our advanced AI-based technology will help take the hassle out of designing a website – just feed it some basic information and let our system do the rest! Create an amazing, professional looking site without any prior knowledge or experience today with GetResponse Website Builder.
Is GetResponse a funnel?
With GetResponse Conversion Funnel, you can easily manage and maximize your online sales. This tool will help you grow your business by boosting product promotion, acquiring new customers, and improving overall sales results. It is user-friendly and time effective – allowing website owners to save valuable hours while increasing their conversion rates!
Related Article: Go High Level Review