Navigating the digital marketing world can be a bumpy ride, with so many tools promising to be your ultimate solution. One platform that's grabbing attention is GoHighLevel – an all-encompassing marketing tool designed to streamline and amplify your online presence.
We will delve into the ins and outs of this GoHighLevel Review- from its unique features or areas of improvement to pricing details you can't ignore, providing balance insight for informed decisions.
Ready to discover what sets GoHighLevel apart? Dive in!
Key Takeaways
GoHighLevel is a comprehensive all-in-one marketing tool that consolidates CRM functionalities, marketing software systems, and automation capabilities under one user-friendly platform.
The platform offers powerful features for automating client acquisition and onboarding, link building campaigns, conversion rate optimization (CRO), and client retention strategies.
Users can benefit from features like lead generation tools, automated follow-ups, appointment scheduling, CRM integration, personalized communication options, and customizable templates for streamlining various business processes.
While GoHighLevel has some areas for improvement, such as limited integrations and the funnel interface, its unique features like Snapshots and Templates, make it a standout option in the digital marketing industry. Overall, its pricing plans offer good value for money.
What is Go High Level?
GoHighLevel is the future of digital marketing tools, a comprehensive platform that consolidates and optimizes numerous traditional marketing systems under one easy-to-use interface.
Launched by Shaun Clark and Varun Vairavan, GoHighLevel aims to eliminate the need for multiple software programs like Clickfunnels, Pipedrive, or Hubspot, typically required for various CRM needs.
This white-label-capable platform presents an affordable tech stack designed with simplicity at its core without compromising its advanced features.
Revolutionizing client acquisition, link building, business automation processes, is about streamlining your entire online presence from funnels to lead tracking through call tracking capabilities.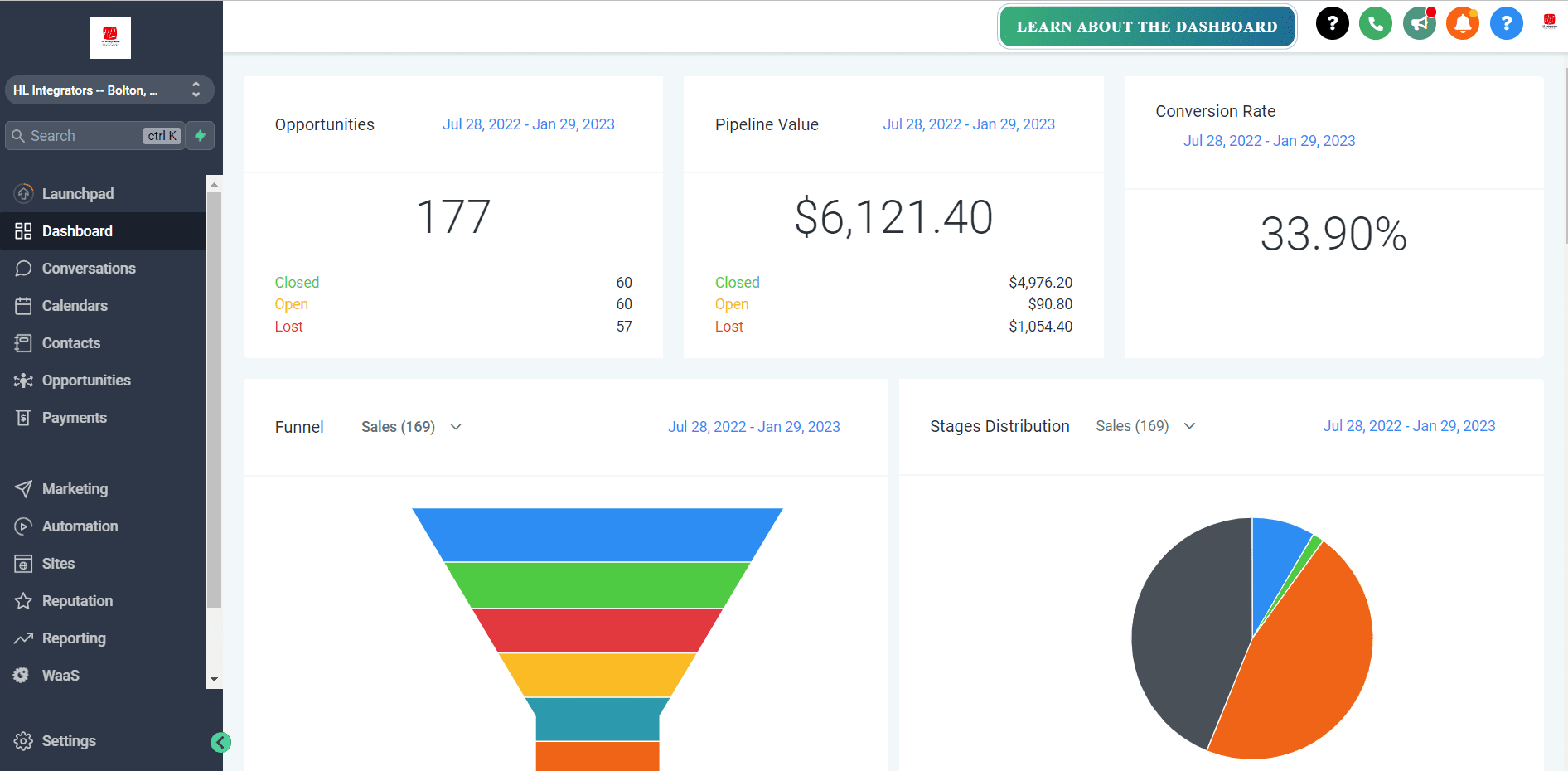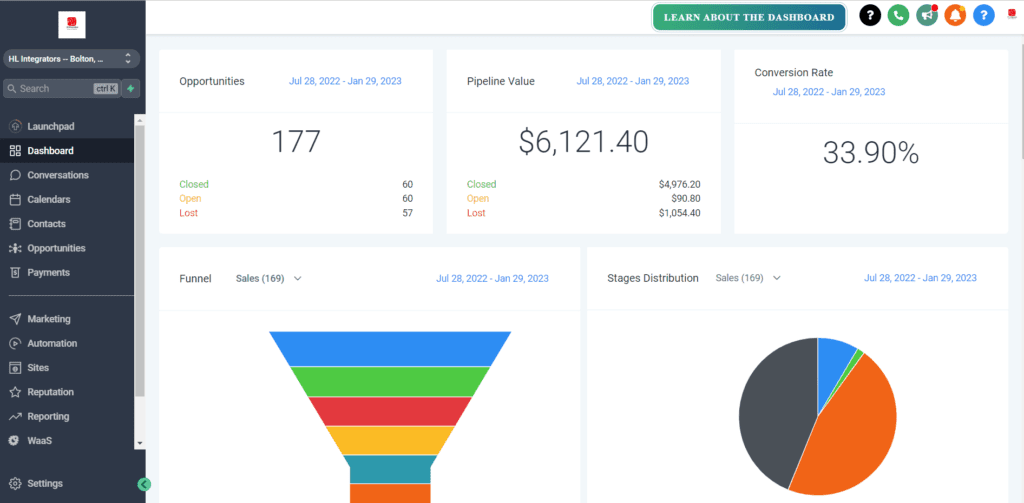 Whether you're an agency aiming to manage countless accounts or a freelancer planning to scale up your operations – GoHighLevel opens doors towards sustainable growth with its scalable CRM system and robust reputation management attributes.
With unlimited accounts accessible on the agency plan and unprecedented customization options thanks to white-labeling feature – make no mistake; this tool can help elevate your digital marketing game.
GoHighLevel – A Comprehensive Overview
GoHighLevel is an all-in-one marketing tool that provides a comprehensive solution for businesses, combining CRM functionalities with robust marketing software and automation capabilities.
CRM
GoHighLevel's Customer Relationship Management (CRM) system stands out as a new-age marketing tool that consolidates the features of various traditional ones. It's designed to efficiently replace popular CRM systems such as Pipedrive and Hubspot, bringing all necessary tools under one umbrella.
This unique feature simplifies task management and makes it incredibly affordable for businesses of all sizes.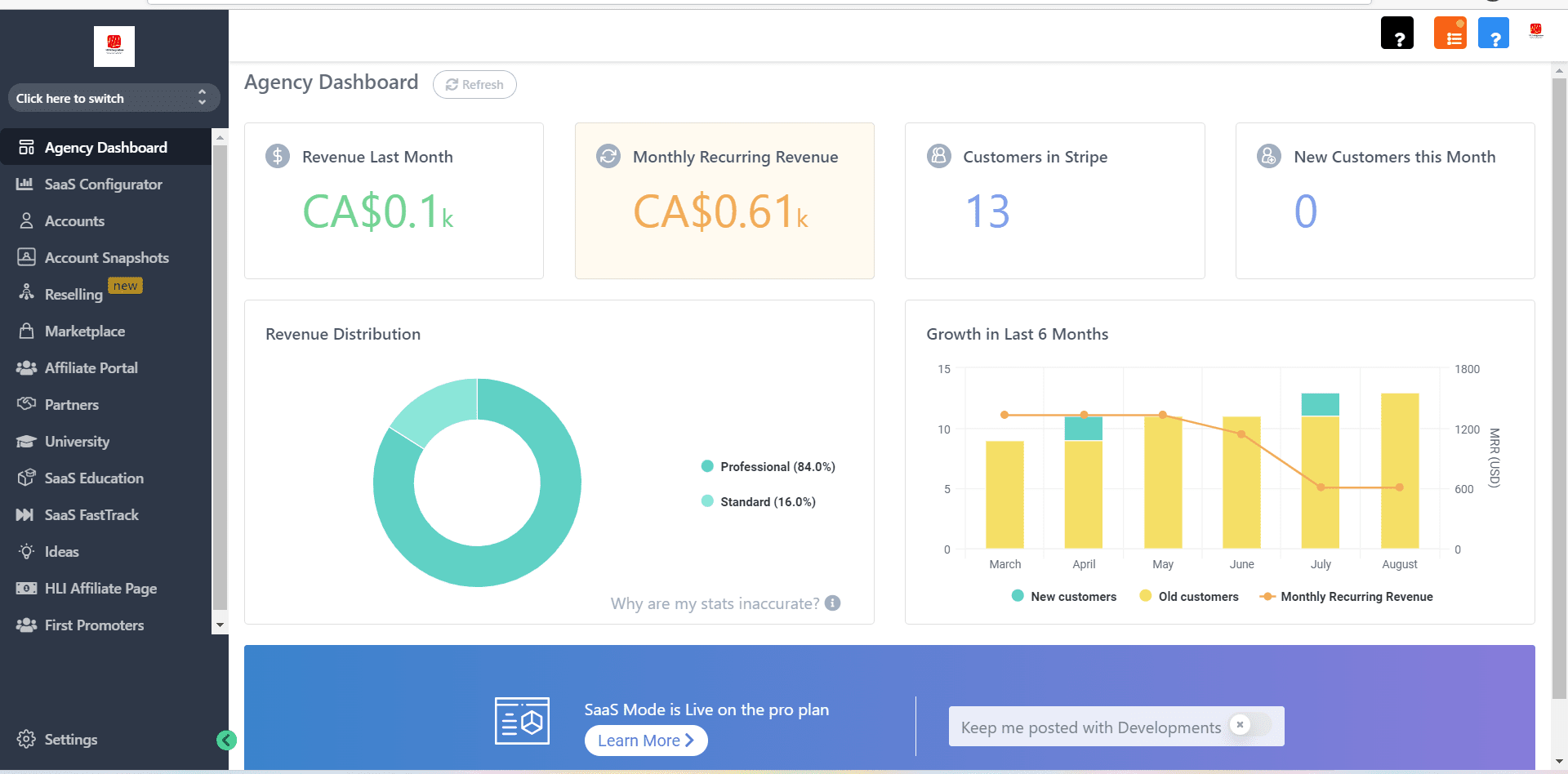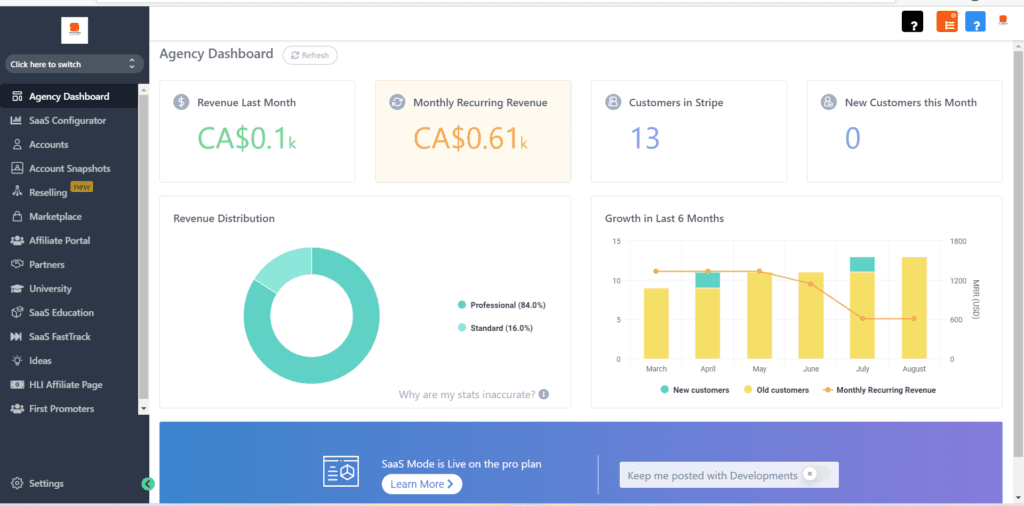 GoHighLevel's CRM caters to users even with limited technical proficiency, offering an easy-to-set-up tech stack.
With a robust focus on automation and scalability, this platform allows companies to streamline client acquisition, manage link-building tasks effectively, ensure smooth business automation, and enhance client retention policies through advanced reputation management techniques.
The ability to white-label GoHighLevel is another noteworthy characteristic that paves the way for customization and branding by different organizations.
Marketing Software System
GoHighLevel is your all-in-one marketing software system that synergistically combines elements essential for an effective online presence. It's designed as a comprehensive suite, merging features like SEO tools, social media marketing assets, and email marketing campaigns into one user-friendly platform.
GoHighLevel's design caters perfectly to the needs of digital marketers, freelancers, and agencies looking to streamline their operations with a single tool rather than juggling multiple interfaces.
Additionally, it is scalable CRM-wise, and you can customize it according to your business branding due to its white-label feature advantage. With this robust platform at your fingertips, managing lead generation or client acquisition becomes significantly more efficient.
Automation Capabilities
GoHighLevel offers powerful automation capabilities that streamline and simplify various business processes. With its intuitive workflow builder, users can create automated sequences for tasks such as lead generation, lead nurture, email campaigns, and client onboarding.
This eliminates manual follow-ups and allows businesses to operate more efficiently.
Additionally, the GoHighLevel CRM automation features extend beyond just email marketing. Users can automate SMS marketing, voicemail marketing, appointment booking, web funnels, chat widget, and social media marketing, and more.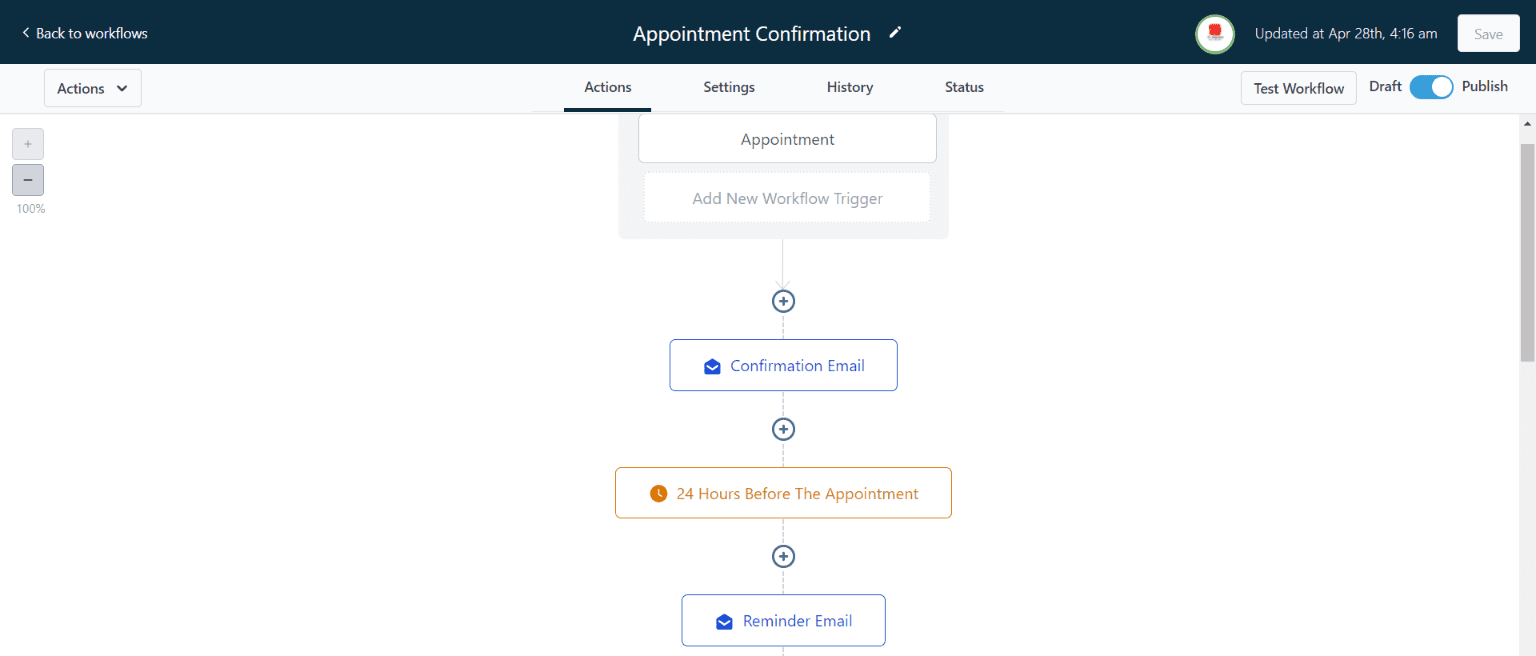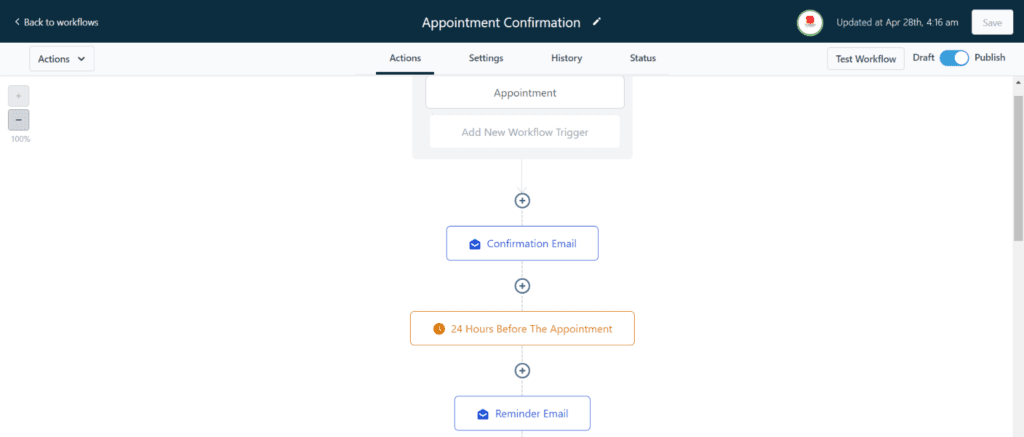 By automating these processes, businesses can save time and resources while ensuring consistent communication with their audience.
Furthermore, GoHighLevel's automation capabilities are not limited to client-facing activities. It also provides tools for internal business automation such as lead/contact management and multi-channel outreach approaches.
These features allow businesses to optimize their conversion rates and improve overall efficiency.
HighLevel Features for Businesses
GoHighLevel automates client acquisition, link building, conversion rate optimization (CRO), and client retention for businesses. Discover how this all-in-one marketing tool can streamline your business processes and drive growth.
Read more to see if a GoHighLevel account is the right fit for you.
Automating Client Acquisition and Onboarding
Client acquisition and onboarding are crucial processes for businesses to grow their customer base. With GoHighLevel, these processes can be automated, saving time and effort. Here's how GoHighLevel helps automate client acquisition and onboarding:
Lead Generation: GoHighLevel provides everything you need in powerful lead generation tools that allow businesses to capture leads through various channels like websites, landing pages, social media, and more.
Automated Follow-ups: The platform enables users to set up automated follow-up sequences to engage with potential clients. This ensures that no lead falls through the cracks and increases the chances of conversion.
Appointment Scheduling: GoHighLevel integrates with popular calendar apps, such as Google Calendar, allowing businesses to automate appointment scheduling. Clients can easily book appointments based on available time slots without manual intervention.
CRM Integration: GoHighLevel offers a robust CRM system that seamlessly integrates with automation workflows. This enables businesses to track client interactions, update contact information, and manage sales pipelines effectively.
Onboarding Automation: GoHighLevel streamlines the onboarding process for new clients through customizable templates and workflows. From sending welcome emails to sharing important resources or documents, everything can be automated.
Personalized Communication: With features like two-way texting and email campaigns, businesses can personalize their communication with clients during the acquisition and onboarding stages. This helps build trust and enhances the overall client experience.
Automating Link Building
Link building is a crucial aspect of any digital marketing strategy, and GoHighLevel offers powerful automation capabilities to streamline this process. With GoHighLevel, you can automate your link building campaigns to save time and effort while maximizing results. Here are some key features for automating link building with GoHighLevel:
Automated Outreach: GoHighLevel allows you to automate the outreach process by sending personalized emails or text messages to potential link partners. You can easily customize templates and set up automated follow-ups to increase your chances of securing high-quality backlinks.
Multi-Channel Approach: GoHighLevel supports multi-channel outreach, including email, text messaging, voicemail drops, and appointment scheduling. This enables you to reach out to prospects through various communication channels, increasing the likelihood of getting a response and building valuable links.
Tracking and Analytics: GoHighLevel provides robust tracking and analytics features that allow you to monitor the success of your link building campaigns. You can track metrics like open rates, response rates, click-through rates, and conversion rates to identify areas for improvement and optimize your outreach strategy.
CRM Integration: By integrating with your CRM system, GoHighLevel ensures that all communication related to link building is centralized in one place. This makes it easier for you to manage relationships with potential link partners and track the progress of each outreach campaign.
Workflow Automation: GoHighLevel's workflow automation capabilities enable you to set up rules and triggers for different stages of your link building process. You can automate tasks like sending follow-up emails, scheduling appointments, or assigning tasks to team members based on predefined criteria.
Conversion Rate Optimization (CRO)
Conversion Rate Optimization (CRO) is a crucial aspect of any business's marketing strategy, and GoHighLevel offers powerful tools to help businesses improve their conversion rates. With GoHighLevel, you can easily track and analyze your website's performance, including metrics like click-through rates, bounce rates, and conversions.
By identifying areas where visitors may be dropping off or losing interest in your site, you can make targeted improvements to increase the likelihood of converting leads into customers.
The platform also provides A/B testing capabilities, allowing you to compare different versions of landing pages or sales funnels to determine which one performs better in terms of conversion rate.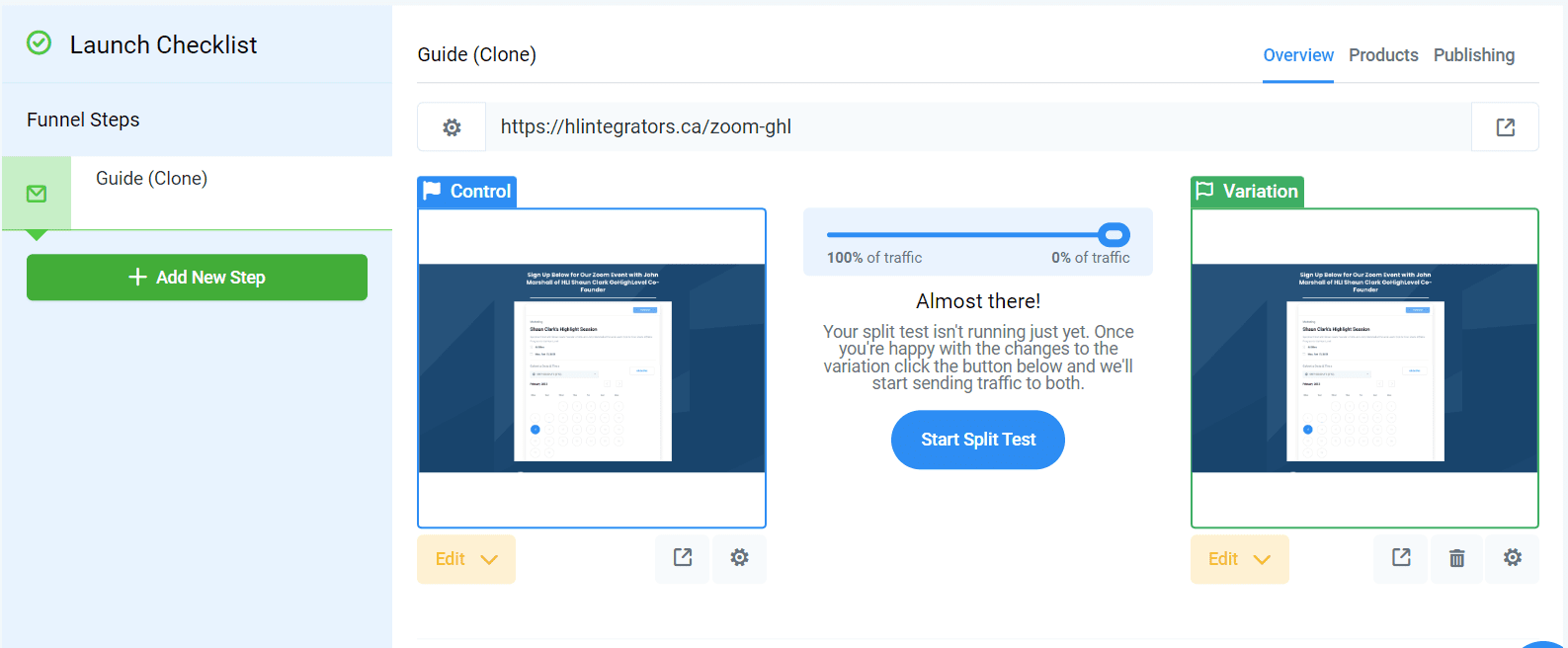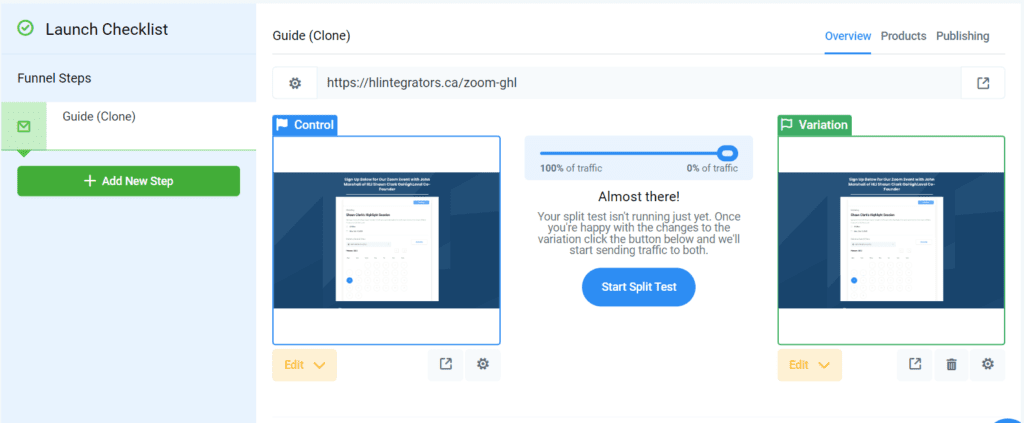 This data-driven approach helps you make informed decisions about design elements, copywriting techniques, and call-to-action placement that will optimize conversion rates.
In addition to tracking website performance and conducting A/B testing, GoHighLevel allows for personalized messaging based on user behavior.
By delivering relevant content tailored specifically to each visitor's interests or actions on your site through dynamic lead capture forms or targeted emails, you can significantly enhance your chances of converting them into paying customers.
Client Retention System
GoHighLevel offers a powerful client retention system that is designed to help businesses track their return on investment (ROI) and effectively retain their clients.
With this system, companies can bridge the gap between their marketing efforts and actual results by monitoring the success of their campaigns and analyzing customer satisfaction levels.
This all-inclusive tool not only saves businesses precious time but also enables them to deliver impeccable service to their clients through constant enhancement and optimization of their strategies.
By utilizing GoHighLevel's client retention system, businesses can maintain strong relationships with their customers while maximizing revenue growth.
Business Automation
Business automation is a key feature of Go High Level that helps streamline and simplify various tasks for marketers and business owners. With GoHighLevel, users can automate repetitive processes such as sending voicemails, scheduling appointments, and following up with leads.
Automating tasks not only saves time, but it also ensures consistent client communication and follow-up. By streamlining these tasks, businesses can allocate valuable resources to more critical activities such as strategy development and meeting client needs.
This enables businesses to enhance efficiency and maximize productivity, ultimately driving success.
Moreover, GoHighLevel's automation capabilities extend to other areas such as link-building campaigns, prospecting, lead generation, and conversion rate optimization (CRO), enabling businesses to increase efficiency and scale their operations effectively.
GoHighLevel offers robust business automation features that empower marketers and business owners to streamline their operations.
Through triggers and campaigns within the platform's automation workflow builder & CRM system; time-consuming tasks like sending voicemails or scheduling appointments can be automated effortlessly for better productivity.
Moreover, businesses can harness this feature to automate link-building campaigns, an indispensable component of SEO efforts. This ensures a steady and continuous growth in organic traffic over time.
GoHighLevel vs. Other Software Systems
Experience the unparalleled advantages of GoHighLevel, setting it apart from other software systems like Clickfunnels, ActiveCampaign, and Kartra. Explore how Go HighLevel excels in features, pricing, and user experience, redefining the benchmark for excellence.
Read more to make an informed decision for your business's marketing needs.
GoHighLevel and Clickfunnels are both powerful marketing software systems, each with unique strengths and potential areas for improvement. Here is a comparison of their key features in an easy-to-understand HTML table format.
| Features | GoHighLevel | Clickfunnels |
| --- | --- | --- |
| CRM | Comprehensive CRM features, comparable to dedicated CRM platforms. | Basic CRM capabilities, mainly built for funnel building. |
| Automation | Focuses heavily on automation, freeing up time for users to focus on tasks. | Offers automation but not as feature-rich as GoHighLevel. |
| Funnel Builder | Possesses a less developed builder compared to Clickfunnels. | Known for its advanced and user-friendly drag and drop builder. |
| White Labeling | Allows users to white-label the entire software and sell as their own. | Does not offer white labeling features. |
| Scalability | Infinitely scalable with unlimited accounts for its agency plan. | Has scalability limitations compared to GoHighLevel. |
From the table, it's clear that while Clickfunnels excels in funnel building, GoHighLevel offers a more comprehensive solution for businesses, especially in terms of CRM and automation capabilities. Moreover, GoHighLevel's white-labeling and scalability features make it a more desirable choice for expanding businesses.
When comparing GoHighLevel and ActiveCampaign, it's crucial to consider their features, tools, pricing, and strengths and weaknesses. Both platforms are highly regarded in digital marketing and offer excellent solutions for businesses of all sizes.
Here's a detailed comparison of their CRM capabilities, marketing automation, pricing, and integrations.
| Features | GoHighLevel | ActiveCampaign |
| --- | --- | --- |
| CRM | GoHighLevel provides an all-in-one CRM that simplifies contact management, lead tracking, and customer communication. | ActiveCampaign's CRM seamlessly integrates with its email marketing tools but may not be as comprehensive as GoHighLevel's CRM. |
| Marketing Automation | GoHighLevel has robust marketing automation tools, offering features like funnel builder, SMS marketing, and email systems. | ActiveCampaign is a market leader in automation capabilities but lacks a builder like GoHighLevel. |
| Client Management | GoHighLevel allows users to handle multiple clients with individual client accounts and offers white-labeled options for client work. | ActiveCampaign does not have white-label options nor does it provide a client management feature like GoHighLevel. |
| Pricing | GoHighLevel offers a free 14-day trial and then starts at $97 a month, which can be a cost-effective option for businesses. | ActiveCampaign's pricing starts at $9 per month, which can be more affordable for smaller businesses, but lacks some of the features available in GoHighLevel. |
| Integrations | GoHighLevel has key integrations but lacks the variety that some competitors offer. | ActiveCampaign excels in integrations, allowing for seamless connectivity with many software systems. |
In conclusion, while both platforms have unique features, GoHighLevel's comprehensive CRM and client management capabilities may make it a preferred choice for agencies.
ActiveCampaign, on the other hand, is a top choice for businesses seeking advanced marketing automation and integration capabilities. The final choice depends on the unique needs and budget of your business.
When comparing GoHighLevel and Kartra, both platforms provide comprehensive marketing solutions but differ in their area of specializations and pricing models. Here's a detailed comparison:
| Features | GoHighLevel | Kartra |
| --- | --- | --- |
| CRM & Automation | Extensive capabilities. Offers a robust tracking system and a wide variety of automation features. Attention to customer relationship management. | Strong automation and CRM tools, but leans more towards sales funnel creation. |
| Client Acquisition & Retention | Prioritizes automating client acquisition and retention, increasing ROI on ad spend. | Focuses more on customer tracking, email marketing, and sales funnel strategies to drive conversion. |
| Pricing | Affordable tech stack. Unlimited access for its agency plan. | More expensive. The cost increases with the number of contacts. |
| Learning Curve | Has a learning curve due to comprehensive features, but provides training and quick-start launch pads. | Streamlined user interface, making it a bit easier to navigate for beginners. |
| White-labeling | Fully white-labeling, allowing customization and branding. | Does not offer white-labeling capabilities. The platform remains under the Kartra brand. |
In summary, GoHighLevel is more suited for agencies looking for a comprehensive, customizable, and scalable tool, while Kartra may appeal to businesses focusing more on sales funnels and email marketing.
GoHighLevel Review 2023: Pros and Cons
One of the best ways to assess if GoHighLevel is the right marketing tool for your needs is by considering its pros and cons. Here, we outline the strengths and weaknesses of GoHighLevel.
| Pros | Cons |
| --- | --- |
| GoHighLevel consolidates multiple marketing tools into one platform, making it an all-in-one solution. | Some users might find the software to be difficult to learn all of the features included, especially those who are not tech-savvy. |
| It is affordable and easy to set up, even for non-tech users. | The platform's funnel builder has areas for improvement and may not be as intuitive or extensive as other standalone funnel builders. |
| GoHighLevel puts a strong emphasis on automation, allowing users to save time on repetitive tasks. | While GoHighLevel has a wide array of integrations, there are limitations that can impede some processes. |
| The platform is infinitely scalable and offers unlimited accounts for its agency plan, making it ideal for growing businesses. | |
| GoHighLevel's unique feature, Snapshots, allows users to easily import settings from one account to another. | |
| The platform offers unlimited funnels, pages, contacts, and visitors on all plans, which is ideal for building funnels for multiple customers. | |
| Users highly praise the CRM and automation workflow builder in GoHighLevel for their functionality. | |
Remember that the suitability of GoHighLevel rests on your specific business needs and how well the platform's features and limitations align with those needs.
Unique Features of GoHighLevel
GoHighLevel offers unique features such as GoHighLevel Snapshots And Templates, unlimited access to features, an advanced automation workflow builder & CRM, and a mobile application for easy management on the go.
GoHighLevel Snapshots And Templates
GoHighLevel offers a unique feature called Snapshots, allowing users to easily import funnels, campaigns, workflows, and settings from one account to another. Here are some key points about GoHighLevel's Snapshots and Templates:
Users can quickly transfer entire marketing funnels or specific components like email campaigns, landing pages, and automation workflows between accounts with just a few clicks.
This feature is especially beneficial for agencies and marketers who work with multiple clients or want to streamline their processes by reusing successful templates.
GoHighLevel provides industry-specific snapshots for various businesses, including attorneys, auto dealers, chiropractors, coaches, dentists, gyms, hair salons, marketing agencies, real estate professionals, restaurants, and more.
These pre-built templates save time and effort by offering ready-to-use funnel structures that can be customized to suit specific business needs.
With the Snapshot feature in GoHighLevel, users can easily clone successful funnels and strategies without starting from scratch each time.
The platform also allows users to create their own custom templates that can be saved as snapshots for future use.
By utilizing GoHighLevel's Snapshots and Templates functionality, businesses can accelerate their marketing efforts by leveraging proven strategies while still maintaining the flexibility to customize and optimize campaigns.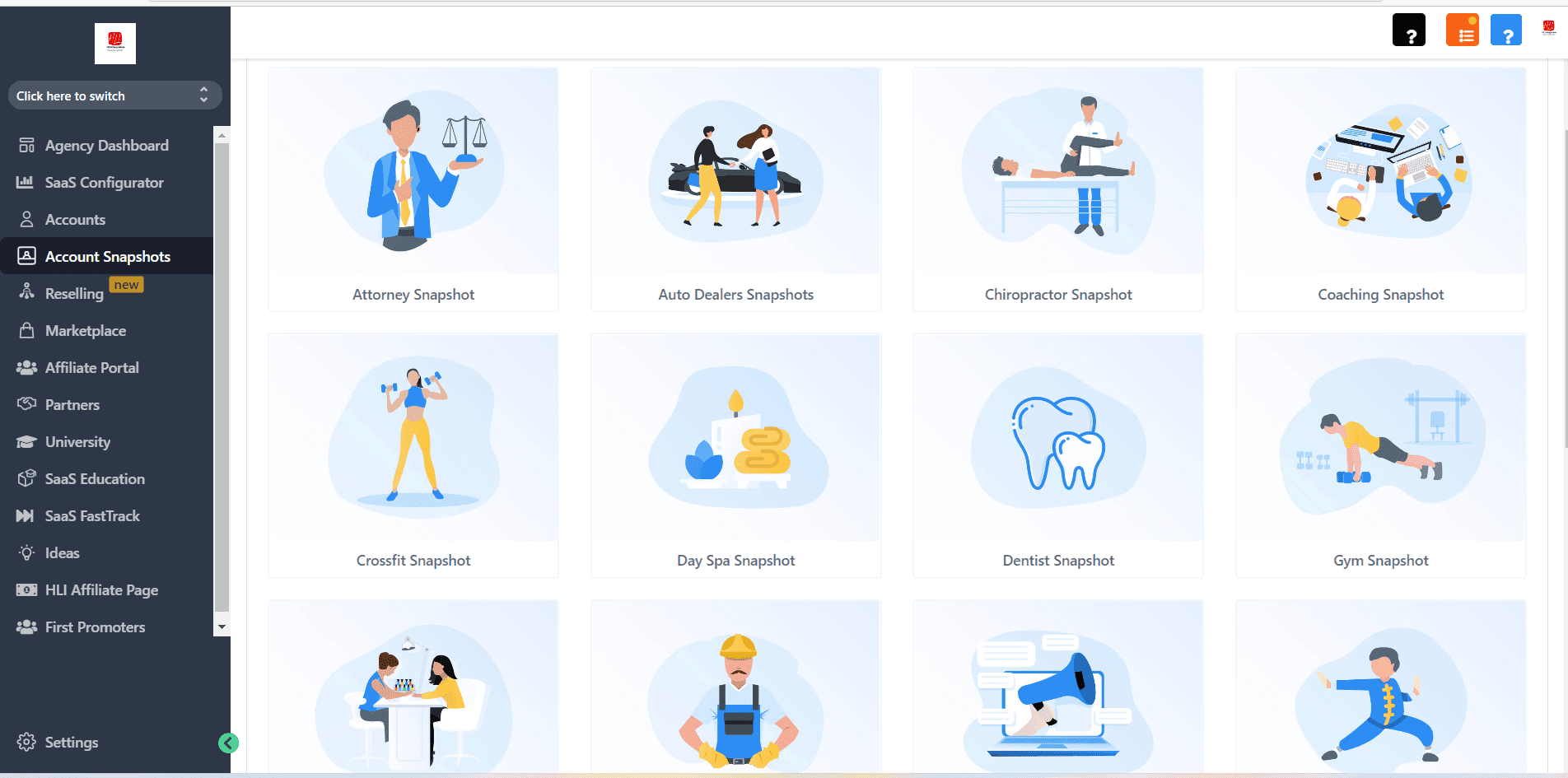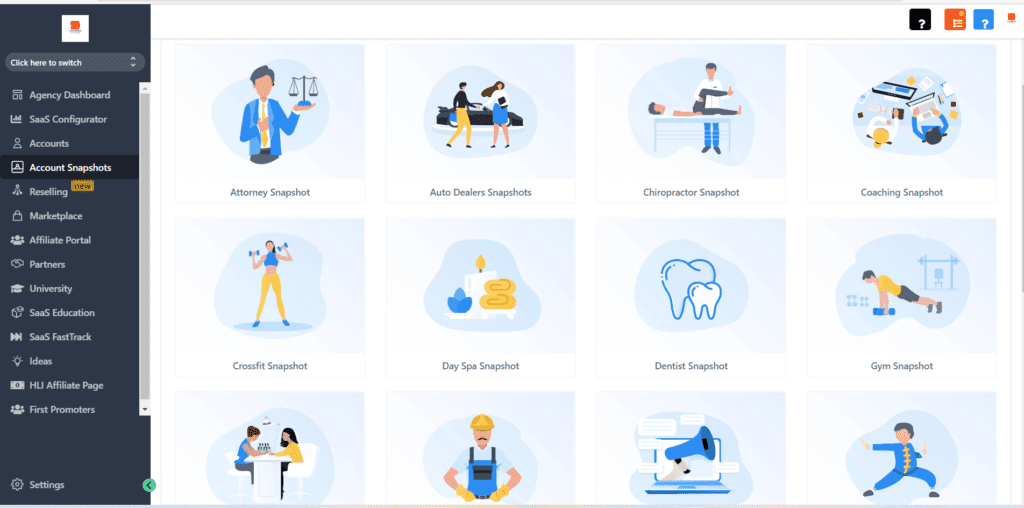 Unlimited Access to Features
With GoHighLevel, users have the advantage of unlimited access to a wide range of features. This means that regardless of the pricing plan they choose, they can take full advantage of all the tools and capabilities offered by the platform.
Users have unlimited access to a comprehensive marketing and automation software suite from GoHighLevel. This enables businesses to scale their operations effectively, utilizing CRM and sales features, email marketing campaigns, reputation management, and automation tools without limitations.
With industry-specific snapshots for different business types, users can effortlessly import pre-built funnels and campaigns tailored to their needs. GoHighLevel offers unrestricted funnels, pages, contacts, and visitors, making it a valuable asset for businesses seeking flexible and growth-oriented digital marketing solutions.
GoHighLevel of Automation Workflow Builder & CRM
GoHighLevel boasts an impressive automation workflow builder and CRM that sets it apart from other platforms in the market. This feature allows users to create complex workflows and automate various tasks, saving time and enhancing efficiency.
With GoHighLevel's automation capabilities, businesses can streamline their processes by automatically assigning leads to sales agents, sending follow-up emails or SMS messages based on user actions, and even integrating with other tools like Zapier for seamless connectivity.
Furthermore, the platform's comprehensive CRM capabilities provide businesses with powerful lead management options. This enables seamless tracking of interactions with prospects and customers, ensuring effortless management and fostering stronger relationships.
The CRM is often compared favorably to popular CRM-focused platforms like Hubspot and Pipedrive for its comprehensive features and intuitive interface.
GoHighLevel's Mobile Application
GoHighLevel's mobile application is a powerful addition to its comprehensive platform, providing users with convenient access to essential tools and features.
With the mobile app, users can easily manage CRM tools, engage in client conversations, track opportunities and calendars, handle contact management and review requests.
The app also offers dashboard reporting functionalities that allow marketers to stay up-to-date with their campaigns' performance. This seamless integration of mobile capabilities ensures that users can efficiently manage their marketing efforts anytime, anywhere.
Areas for Improvement in GoHighLevel
GoHighLevel's funnel builder could be more intuitive and user-friendly, making it easier for users to create and customize their funnels.
GoHighLevel's Funnel Builder
GoHighLevel's funnel builder is a key feature of the platform, allowing users to create and customize sales funnels and marketing campaigns. While it may not have as many templates or advanced visual editing capabilities as other tools in the market, it still offers a solid foundation for building effective funnels.
GoHighLevel's funnel builder is an invaluable tool for those managing multiple clients or running multiple businesses. With its unlimited funnels, pages, contacts, and visitors even on the most cost-effective plan, it offers unmatched versatility and scalability.
Embrace the power of this robust platform to streamline your operations and take your ventures to new heights.
However, there is room for improvement in terms of the number of available templates and the overall visual editing experience.
Limited GoHighLevel Integrations
GoHighLevel has limited integrations with other platforms, which can be a drawback for users looking to connect it with their existing tech stack. However, the platform does offer some key integrations that are useful for businesses:
CRM Data Importing/Exporting: GoHighLevel allows users to import and export customer data from other CRM systems, making it easier to transition and consolidate client information.
Zapier Integration: While GoHighLevel's native integrations may be limited, it does have integration capabilities through Zapier. This allows users to connect GoHighLevel with hundreds of other apps and tools.
Mailgun Account Integration: Users can integrate their Mailgun account with GoHighLevel, enabling seamless email sending and tracking within the platform.
Custom Zapier Zaps: For more advanced users, GoHighLevel offers custom Zapier zaps, allowing them to create specific automated workflows between different applications.
Exploring GoHighLevel's Dashboard
The GoHighLevel dashboard provides users with a comprehensive view of their conversations, opportunities, calendar, automation, sites, reputation, and reporting.
Conversations
The "Conversations" feature in GoHighLevel is a great tool that allows users to interact, nurture, track, and close leads across multiple channels.
With Conversations, you can seamlessly communicate with your prospects and clients through emails, text messages, Facebook messages, Instagram messages, and even directly on their Google My Business profile.
This comprehensive approach ensures that you don't miss any opportunity to engage with your audience and move them further down the sales funnel. By centralizing all conversations within the platform, you can easily manage and keep track of every interaction for each lead or client.
By streamlining your communication process, you enhance efficiency and cultivate stronger relationships with your audience. This is achieved through providing personalized and timely responses, allowing for more engaging and impactful interaction.
Opportunities
The feature within GoHighLevel's dashboard plays a vital role by offering users invaluable insights and strategies to amplify their business growth. By leveraging this feature, users gain the ability to identify and seize potential leads and sales opportunities that might have otherwise slipped through the cracks.
This tool analyzes data from various channels, including email campaigns and website visits, to highlight prospects who show interest in your products or services. By leveraging this information, businesses can prioritize their outreach efforts and tailor their marketing strategies for better conversions.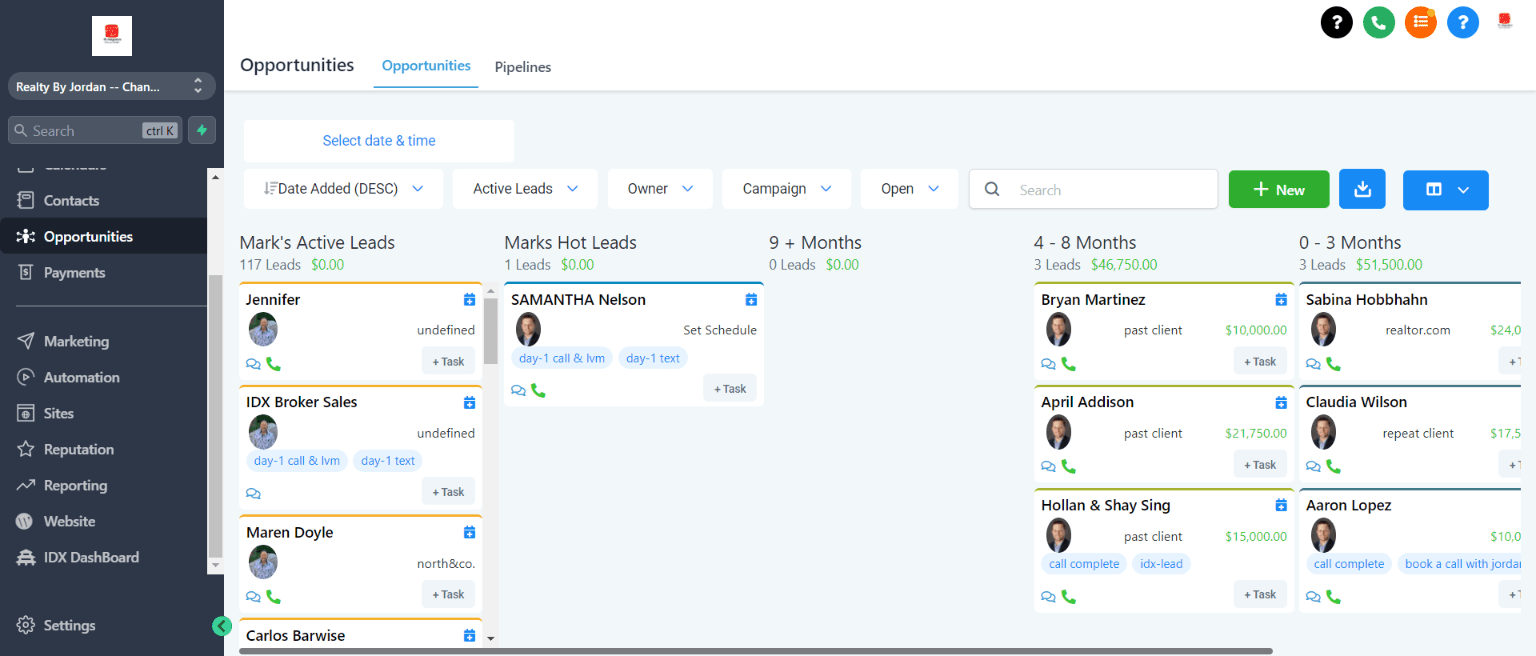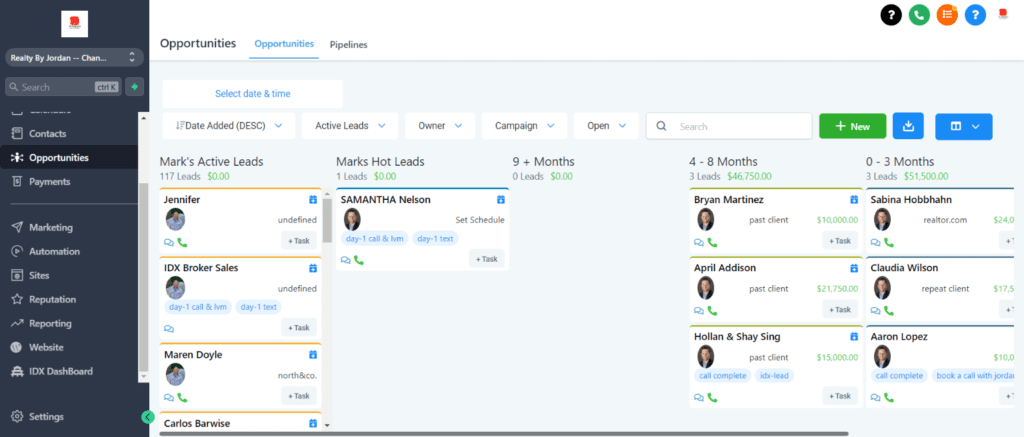 Additionally, GoHighLevel's Opportunity feature helps track the progress of each opportunity, ensuring that no valuable lead falls through the cracks. With this powerful tool, businesses can stay ahead of the competition by converting more leads into loyal customers.
GoHighLevel offers multi-channel outreach for client acquisition, enabling you to reach your target audience through various communication methods like email, text messages, voicemails, or appointment scheduling. This effectiveness in reaching potential clients increases the chances of generating new business opportunities.
Calendar
GoHighLevel offers a powerful calendar tool that allows businesses to automate their appointment setting and management processes. Integrated within the platform's dashboard, users can easily set specific times for prospects to book appointments and effortlessly manage their schedule.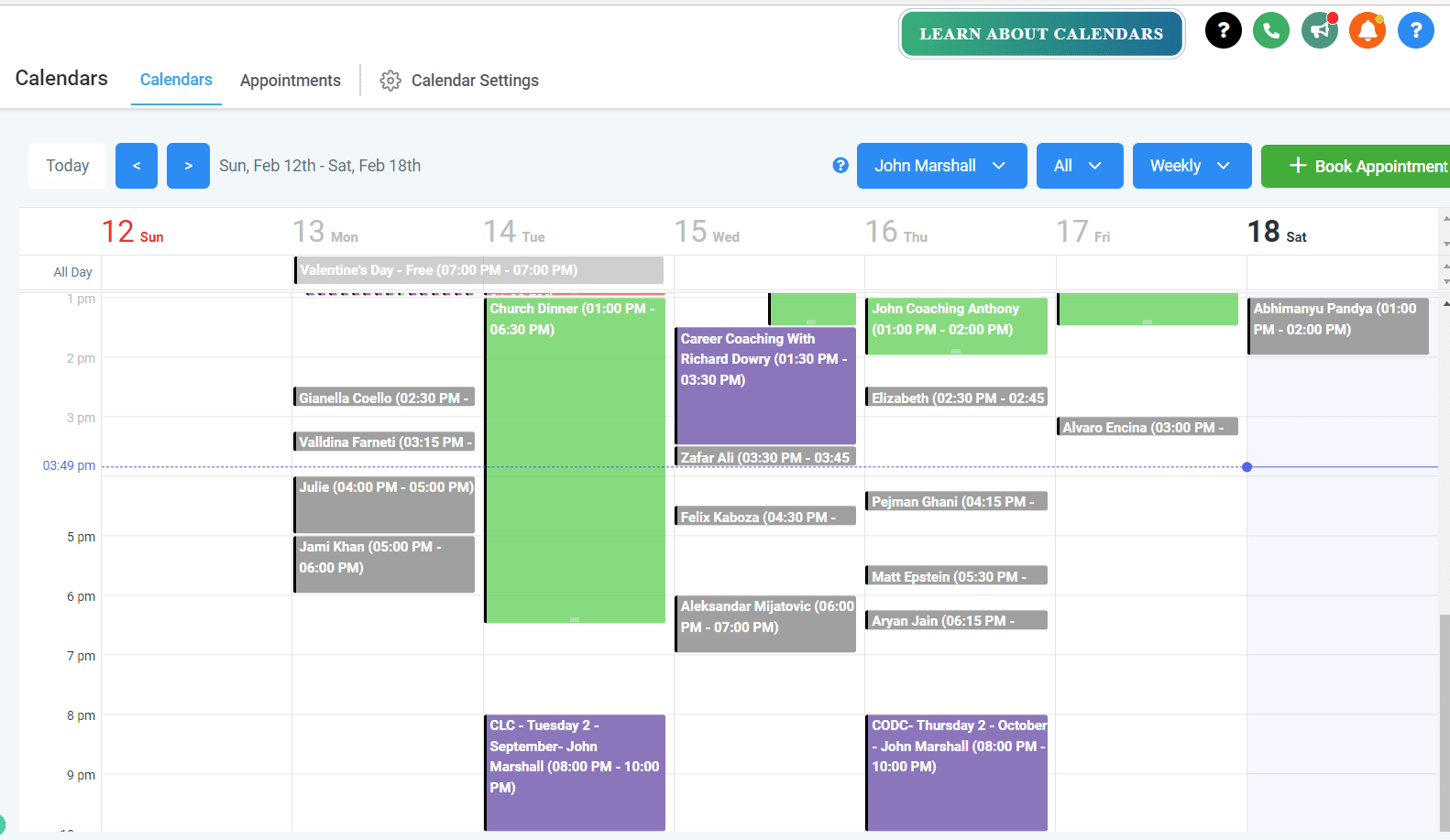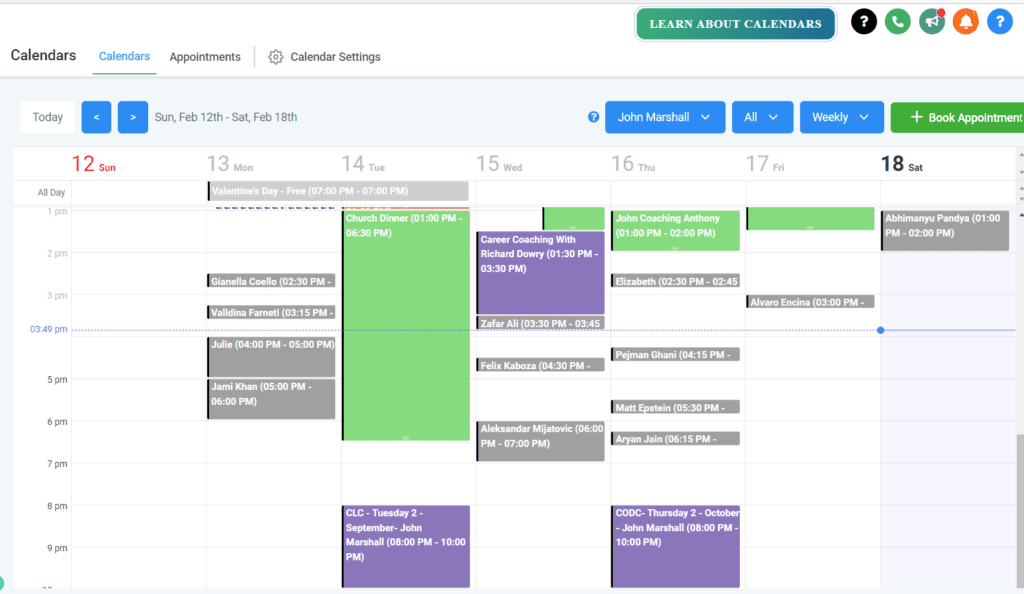 What sets GoHighLevel's calendar apart is its seamless integration with the entire marketing stack, making it more convenient than using separate tools like Calendly. Additionally, users can trigger automation based on events in the calendar, streamlining workflow and saving time.
With these features, businesses can efficiently handle appointment bookings and ensure smooth client communication.
Automation
GoHighLevel's platform boasts standout automation capabilities that empower users to streamline processes and reclaim precious time. With triggers and campaigns, tasks such as sending voicemails, scheduling appointments, and managing client onboarding can be effortlessly automated, boosting efficiency and productivity.
The level of automation achieved not only enhances operational efficiency but also liberates businesses from the burden of monotonous manual tasks.
By automating critical processes such as client acquisition, link building, conversion rate optimization (CRO), and client retention, GoHighLevel empowers businesses to achieve their goals with remarkable efficacy. This enables them to focus on important tasks and drive success with greater effectiveness.
Sites
Sites is a key feature of GoHighLevel that allows users to create and manage websites directly within the platform. With Sites, users can easily build beautiful, responsive websites without coding or design skills.
The drag-and-drop interface makes it simple to customize site layouts, add content, and optimize for SEO. Users can also integrate their sites with other features in GoHighLevel such as automation and funnels to create seamless customer experiences.
Whether you're looking to showcase your products or services, provide valuable information to your audience, or generate leads through landing pages, Sites in GoHighLevel has got you covered.
Reputation
GoHighLevel also provides reputation management tools, allowing businesses to monitor and manage their online reputation effectively. With features like Google My Business integration, TrustPilot.com reviews, G2.com ratings, and the ability to request and respond to reviews directly within the platform, users have everything they need to maintain a positive online presence.
In addition to fostering trust with potential clients, prioritizing prompt and professional handling of negative feedback is crucial for businesses. By leveraging GoHighLevel's reputation management capabilities, businesses can safeguard their brand image and gain an edge over competitors in the ever-evolving digital landscape.
Reporting
GoHighLevel offers robust reporting features that give businesses valuable insights into their performance and results. The platform's reporting capabilities allow users to track key metrics, such as opportunities, pipelines, and conversion rates, through easy-to-understand graphs and data visualization.
Businesses can effectively track their progress and make data-driven decisions to optimize marketing campaigns and sales funnels. GoHighLevel's robust reporting tools facilitate easy measurement of marketing success and identification of areas for improvement. This ultimately leads to increased return on investment (ROI) and better business outcomes.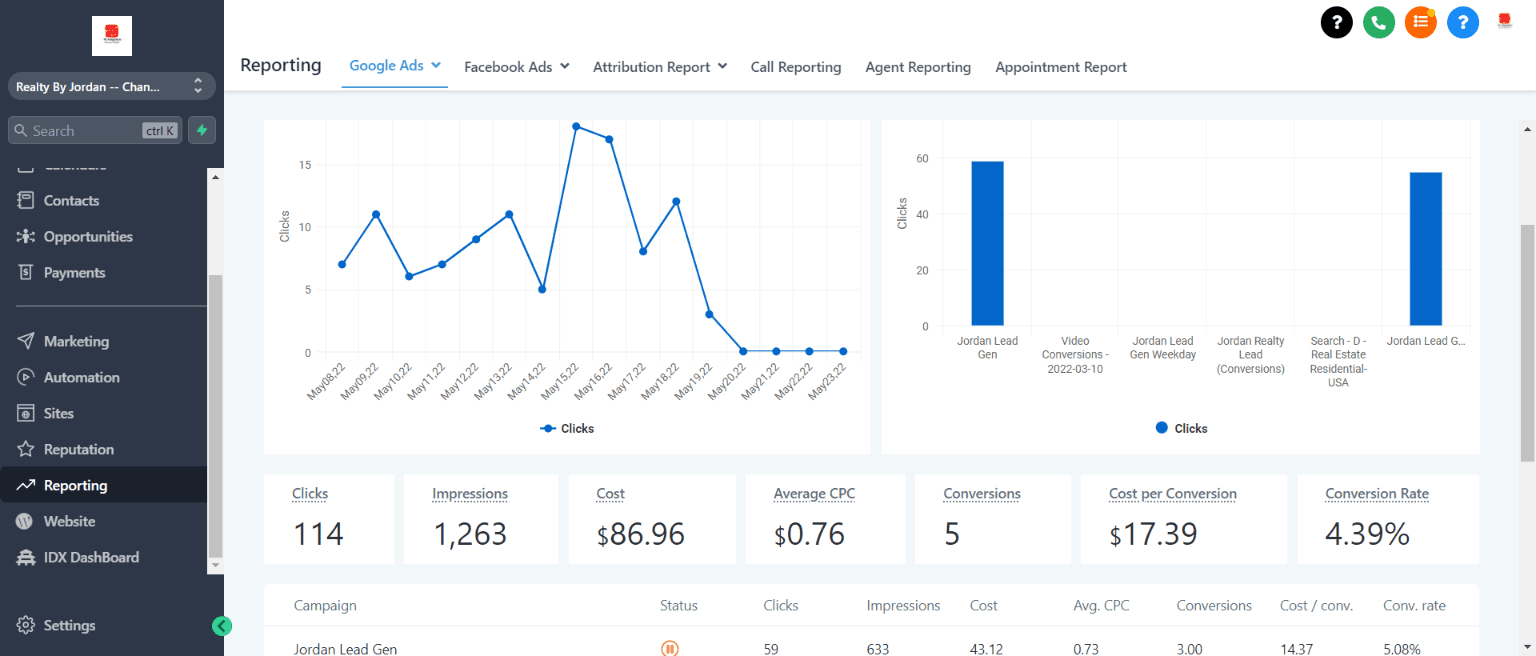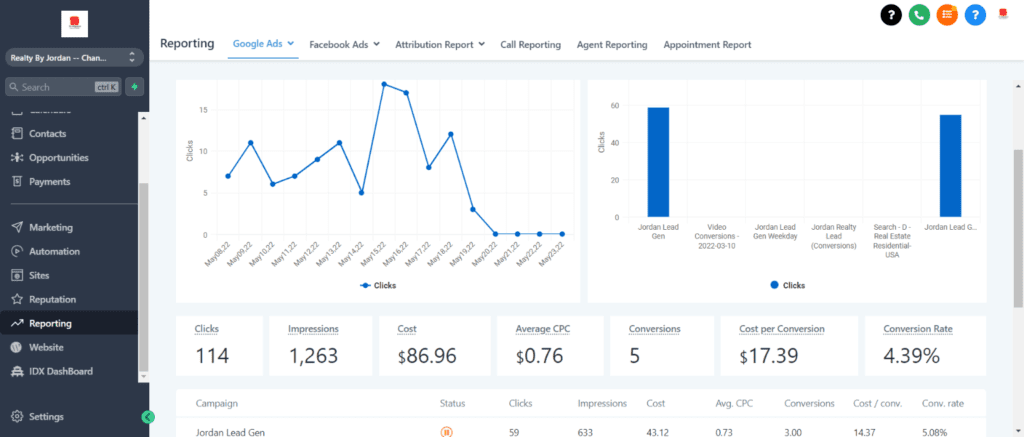 **Update** New Features
Generate Email with Content AI – Image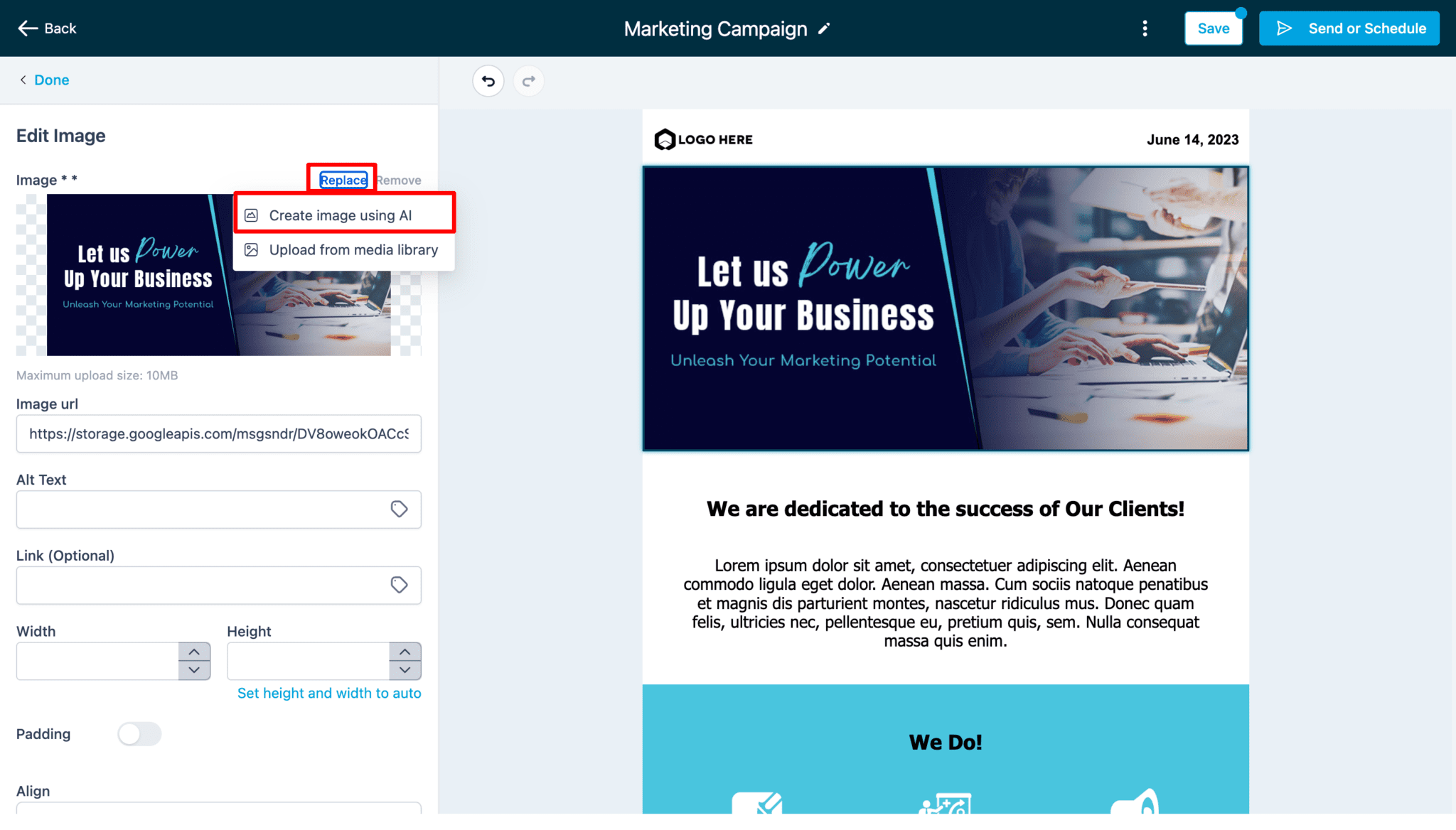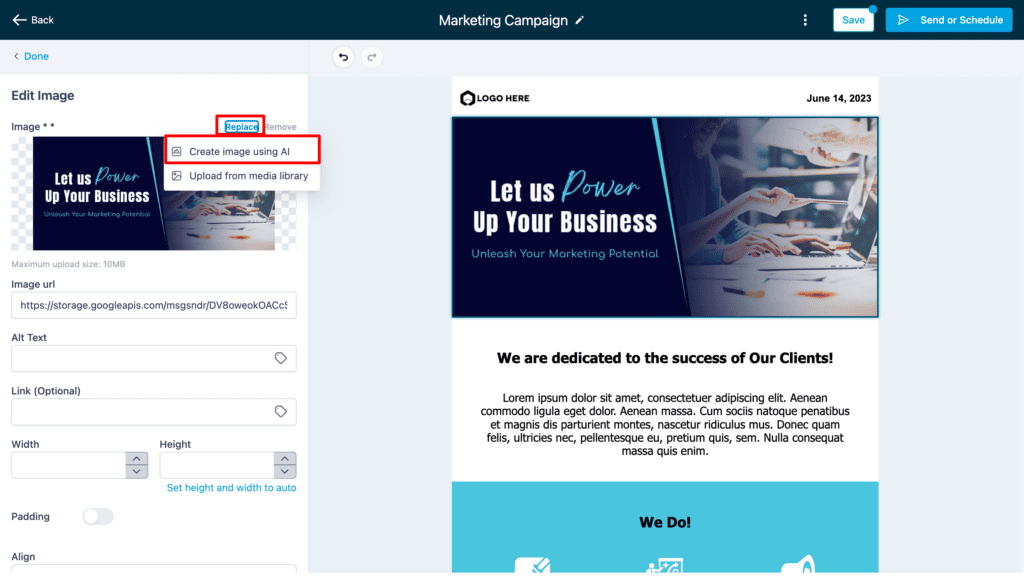 GoHighLevel has just introduced Image AI into our Email Builder on the gohighlevel platform. This exciting new feature allows users to create personalized, high-quality images utilizing advanced AI technologies.
Offering a variety of customizable templates for diverse image categories, this integration significantly enhances the visual appeal of users' websites and funnels.
Moreover, this feature is designed to improve user engagement, optimize workflow, offer a centralized location for file storage, and give users total control over their creative process. From today, users can seamlessly generate personalized images stored in their Media Library, which then can be customized for optimum visual impact.
Workflow AI powered by ChatGPT

ChatGPT has now powered workflow AI, available across all plans- $497, $297, and $97 (SaaS & Non-SaaS). The default pricing is $0.03 per execution, with the first 100 executions being free for each Sub-account (Location).
Non-Saas Agencies will have the amount deducted from their Agency Wallet for each execution. The feature also includes an image selection component with options to "Upload from Media Library" or "Create Image from using AI".
Users can select "Generate from Image AI," choose templates, and customize them to their liking. Once created, the image gets stored in the "Content AI" folder in the Media Library. This feature resolves the issue of creating personalized, high-quality images, optimizing users' creative processes and visual impact.
GoHighLevel Pricing
GoHighLevel offers a range of pricing plans to suit different business needs and budgets, including upsells and discounts. Read on to explore their pricing options and find the perfect fit for your business in 2023.
Pricing Plans
GoHighLevel provides a gratifying array of plans designed to fit the unique needs of agencies, freelancers, and businesses of different sizes. Below is a summary of the three main plans GoHighLevel offers, including their prices and key features.
| Pricing Plan | Monthly Cost | Key Features |
| --- | --- | --- |
| Agency Starter Account | $97 | Unlimited funnels, pages, contacts, and visitors. Ideal for client work and building funnels for multiple customers. |
| Agency Freelancer/Unlimited Account | $297 | All features of Starter Account, plus up to 500,000 marketing emails per month. |
| Agency Pro Account | $497 | Included features of Unlimited Account plus priority support and white-label mobile app for clients. |
Remember, the above prices are monthly costs. The white-label version of the mobile app for clients is an additional $497 monthly on top of the regular subscription. Additionally, GoHighLevel offers a 14-day free trial period for those who wish to sample its features before committing to a full subscription.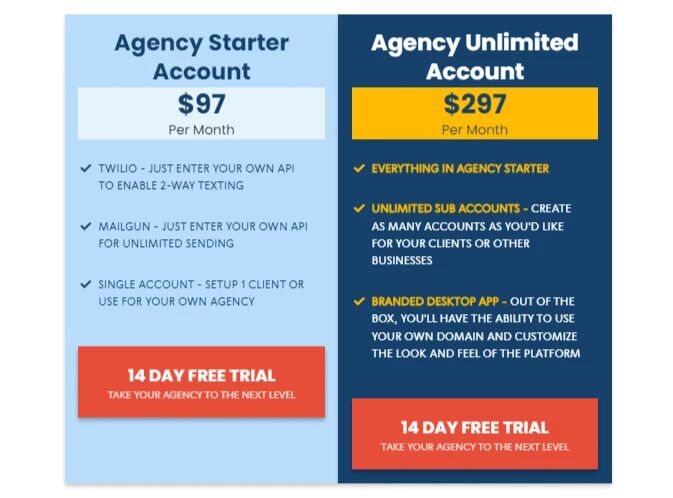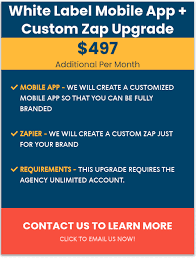 Upsells
GGoHighLevel cleverly integrates upselling into its platform, allowing users to enhance their experience and turbocharge their marketing efforts. These strategically positioned upsells offer added value, albeit at an extra cost, and can substantially amplify the platform's effectiveness.
| Upsell | Description | Cost |
| --- | --- | --- |
| White-labeling | This feature allows users to brand GoHighLevel and sell it as their own. This is particularly beneficial for marketing agencies that want to offer a comprehensive solution to their clients. | Additional cost varies depending on the number of licenses purchased |
| GoHighLevel Mobile Application | This feature allows users to easily import settings, funnels, campaigns, and workflows from one account to another. This is especially useful for businesses looking to scale their operations. | Included in the subscription with no additional cost |
| Snapshots and Templates | This feature allows users to import settings, funnels, campaigns, and workflows from one account to another easily. This is especially useful for businesses looking to scale their operations. | Available for purchase separately or included in higher-tier plans |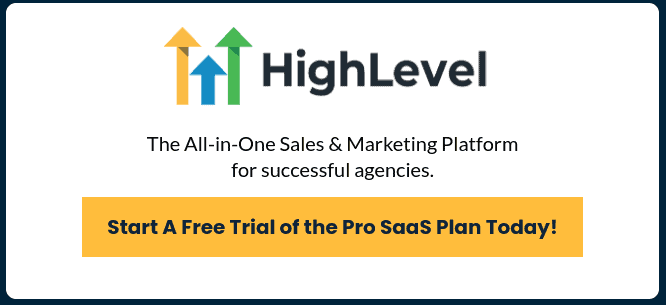 Discounts
GoHighLevel periodically offers substantial discounts for their pricing plans, particularly for annual subscriptions, enabling users to experience robust service at a fraction of the usual cost.
| Plan Name | Monthly Cost | Annual Cost | Annual Discount |
| --- | --- | --- | --- |
| Agency Starter Account | $97 | $970 | 2 months free |
| Agency Freelancer/Unlimited Account | $297 | $2970 | 2 months free |
| Agency Pro Account | $497 | $4970 | 2 months free |
By providing these discounts, GoHighLevel alleviates the financial strain on businesses and enhances its appeal as an affordable option.
What sets it apart is the inclusion of unlimited funnels, pages, contacts, and visitors even on its most economical plan, making it a cost-effective alternative to multiple standalone tools. By opting for GoHighLevel, businesses have the potential to save countless hours and a substantial amount of money.
GoHighLevel Support and Training
GoHighLevel provides a range of support and training options to help users make the most of their platform. Their customer support team is available through various channels, including email and live chat, although some users have found the support lacking in certain cases.
Moreover, GoHighLevel provides a comprehensive knowledge base with meticulously crafted articles, instructive video tutorials, and an extensive FAQ section. This invaluable resource empowers users to navigate various features and functionalities easily and confidently.
For those who prefer a more hands-on approach, GoHighLevel offers weekly live webinars where users can learn directly from experts and ask questions in real-time. They also provide access to an exclusive Facebook community where users can connect with other professionals using the platform.
Furthermore, new users can take advantage of their 14-day free trial period, which includes access to all features and ongoing support. This allows individuals or businesses to explore the platform's capabilities while receiving assistance if needed.
Overall, while there may be areas for improvement regarding support response times and availability, GoHighLevel strives to provide resources that empower its users to succeed with their marketing campaigns.
And for many marketers, the features and benefits of GoHighLevel outweigh any potential shortcomings. If you're serious about taking control of your digital marketing efforts with an all-in-one solution, then GoHighLevel is a great platform to consider.
With its intuitive interface, powerful automation capabilities, and comprehensive suite of tools, it can be a great choice to help you achieve
User Testimonials and Reviews
Users of GoHighLevel have provided overwhelmingly positive testimonials and reviews for the platform. Many users praise its intuitive interface, ease of use, and comprehensive features. One user mentioned how they could consolidate multiple marketing tools into GoHighLevel, saving them time and money.
A different user commended the platform's automation capabilities, highlighting its effectiveness in streamlining the client acquisition process and boosting conversion rates. Furthermore, users value the software's white-label functionality, as it enables customization and branding options.
Overall, GoHighLevel has received high ratings from users who value its versatility, affordability, and effectiveness in helping businesses grow.
GoHighLevel Affiliate Program
GoHighLevel offers an affiliate program that allows users to earn passive income by promoting the platform. As an affiliate, you can receive commissions for every referral who signs up using your unique affiliate link.
GoHighLevel has gained popularity among digital marketers, agencies, and freelancers due to its renowned reputation as a robust marketing tool. Offering many comprehensive features and boasting a user-friendly interface, it effortlessly positions itself as the go-to solution for businesses seeking to optimize and streamline their marketing efforts.
Additionally, affiliates have access to resources such as promotional materials and training programs to help them succeed in promoting the platform. Overall, the GoHighLevel affiliate program provides a great opportunity for individuals in the industry to monetize their network and earn additional income through referrals.
Conclusion
In summary, GoHighLevel is a robust marketing tool that provides a comprehensive suite of features to streamline business operations and attract a larger client base. Its automation capabilities and intuitive interface offer the convenience and efficiency marketers desire in 2023 and beyond.
While there are areas to improve like the funnel builder and limited integrations, GoHighLevel stands out with its unique Snapshots and Templates. Overall, its pricing plans greatly value individuals and agencies in the digital marketing industry.
Frequently Asked Questions
What are the pros of using GoHighLevel?
Some pros of going with GoHighLevel in 2023 include its all-in-one platform, which provides tools for marketing automation, CRM, landing pages, and more. It also offers a user-friendly interface, customizable templates, and integrations with popular third-party apps.
What are the cons of using GoHighLevel?
Some negatives of using HighLevel in 2023 may include its pricing structure, which can be expensive for small businesses or those on a tight budget. Additionally, there may be a learning curve to understand and utilize all the features available fully.
How does the pricing work for HighLevel in 2023?
The pricing for GoHighLevel varies depending on the plan you choose and your business needs. They offer different tiers with varying features at different price points. It is best to visit their website or contact their sales team directly for accurate and up-to-date pricing information.
Can I try out GoHighLevel before committing to a paid plan in 2023?
Yes, GoHighLevel offers a free trial period that allows users to explore the platform and its features before making any financial commitments. This gives businesses an opportunity to determine if it meets their specific needs and aligns with their goals before investing further.
How much does GoHighLevel cost?
YGoHighLevel offers three pricing plans for users to choose from. The Agency Starter Account is priced at $97 per month, providing access to essential features and functionalities. For those who require more advanced capabilities, the Agency Freelancer/Unlimited Account is available at $297 per month.
This plan includes unlimited funnels, pages, contacts, and visitors, making it perfect for client work and building funnels for multiple customers. Finally, the Agency Pro Account comes in at $497 per month and offers additional benefits such as white-labeling options and a mobile app for clients.
With these flexible pricing options, GoHighLevel caters to the needs of various businesses and professionals in the marketing industry.
This plan includes unlimited funnels, pages, contacts, and visitors, making it perfect for client work and building funnels for multiple customers. Finally, the Agency Pro Account comes in at $497 per month and offers additional benefits such as white-labeling options and a mobile app for clients.
With these flexible pricing options, GoHighLevel caters to the needs of various businesses and professionals in the marketing industry.
How to contact GoHighLevel's support?
To contact GoHighLevel's support team for assistance and guidance, users have multiple channels available to them. They can reach out through email, phone, or live chat, ensuring that they receive prompt attention to their needs.
The dedicated support team at GoHighLevel is knowledgeable and responsive, providing timely and helpful responses to address any technical issues, account management queries, or general inquiries that users may have.
With access to comprehensive support resources including FAQs, tutorials, and documentation from GoHighLevel, users can expect a positive user experience and effective solutions to any challenges or concerns they encounter along the way.
Can I white-label GoHighLevel?
Yes, you can white-label GoHighLevel. This means that you can customize and brand the software as your own, allowing you to present it to clients or customers under your own company name. With GoHighLevel's white label feature, you have full control over the branding and appearance of the platform, making it seamlessly integrate with your existing business.
This feature is particularly beneficial for agencies or businesses looking to offer marketing automation solutions as part of their services. By white-labeling GoHighLevel, you can maintain a consistent brand image while leveraging the powerful features and capabilities of this all-in-one sales and marketing platform.